A
streamlined
Renovation
and
Development
platform
to
plan,
design,
and
build—all
in
one
place.
WE ARE THE LEADERS IN THE Renovations INDUSTRY!
Ace Quality Renovations has nearly 25+ years of experience, a highly lauded team, and an incredibly diverse portfolio of projects. No project is too big for us to handle with precision, quality, and care. Over the years, we have solidified valuable connections which let us deal with building management more efficiently and acquire permits faster. As a result, our clients get renovations that meet higher standards and are completed with unbeatable ease and speed.
Ace Quality Renovations was established in response to the growing need for quality housing Renovations & Basement Development in Edmonton. Since then, we have grown to be one of the leading Renovation developers, serving the needs of Edmonton & Surrounding Areas.

We will go over the project details and scope of work


Receive a Detailed Proposal and Itemized Breakdown. Know Exactly what you're paying for.
Watch the transformation begin
Take a look at some amazing projects we have Recently finished
If you've landed on our website, chances are you're looking for Basement Development, Home Renovation, or other remodeling contractor services in the Edmonton area. You've come to the right place, but you might still be wondering why you should choose Ace Quality Renovations rather than one of the other contractors.
It's simple. We are a customer-focused company driven by the desire to deliver exceptional results that meet our client's aesthetic, budgetary, functional, and timing requirements.
We have been working in these sectors for 25+ years. We know every pro and con of Renovation/Development. In fact, we have different talents for the separate fields, and it's called the code-of-unique. We have highly professional & certified contractors. We put in the necessary time upfront to avoid surprises later on. 
End-to-end project management
We are an all-inclusive, full-service design-and-build firm. This means we handle everything: architectural drafting, LPC filings, board and building management approval, submitting permits to the Department of Buildings, project management, interior design – indeed, everything.
You can trust us to consistently maintain direct, informed communication with you. Our project management software Job Tracker lets you see daily renovation updates, approve design concepts and décor pieces, and provide feedback and ideas, all in one easy platform. You will always know as much as we do.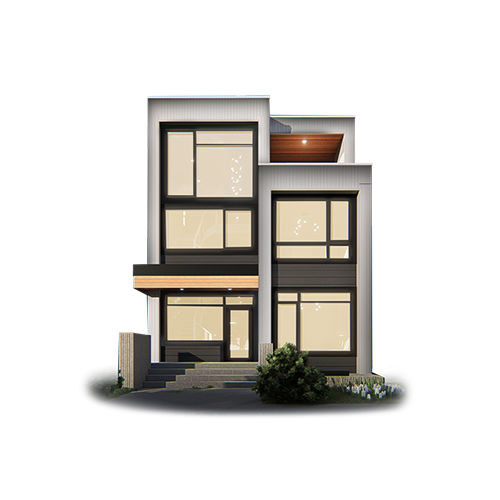 LOOKING FOR A QUALITY AND Expert Contractor FOR YOUR
NEXT PROJECT
IN Edmonton
?
Ashwin Bali
Client
Ace Quality Renovations is one of the best ( if not the best) company I have ever worked with. They know what they are doing. I recently obtained their services for getting a permit from the city for a legal basement suite. They are very well versed with the requirements of the city. I have seen them interact with city inspectors and they have everything at their fingertips. They are very knowledgeable and only have certified people working for them. I would rate them 5 stars for providing a very reasonable and economical quote. Their work is superb. Excellent time management skills. Very professional. The best thing about them is their quality of work. Unlike other companies, they are always around and provide a warranty on their work. They employ ethics in their work and always go over and beyond expectations. I will definitely recommend them to everyone.
Jessica Wilcox
Client
I love the new look of my kitchen cupboards. The professionalism, responsiveness, and punctuality were truly amazing. It was started and finished in record time with a beautiful outcome. Thanks!!
Keeley Krystina
Client
Extremely responsive and communication was impeccable, very thorough and the price was excellent. Came on site when he said he would, and work was completed according to his plan. Very easy to work with and knowledgeable. Employees were a pleasure. Don't look anywhere else!
Chand Dayaram
Client
"I had them renovate my kitchen and two bathrooms, and they completed the job in less than expected time while delivering a top-notch and full creative performance. Highly recommended!"
Frequently Asked Questions
latest news from our blog