7 Basement Staircase trends in 2022 – design ideas for a modern home in Edmonton
One of the most crucial elements of a basement remodel is the staircase. It takes up much room and is simple to overlook. When you and your visitors enter the basement, they will first notice the stairwell. With a focus on the most popular home design trends for 2022, this article will examine how to choose the finest option for your new basement staircase.
You should invest your time, money, and mental energy on your basement stairs for a variety of reasons. A high-quality stairs can increase the value of your house, boost your level of happiness, and provide you access to a room that is unfinished but would otherwise be inaccessible in your home.
You've come to the perfect place if you want to maintain your staircase modern or redesign it for 2022.
To assist you in making a selection and selecting the ideal staircase option for your house, we've put together a list of the top 10 staircase trends for 2022.
A staircase with metal finishes is one of the biggest trends in staircase design this year.
That includes the poles and railing, both of which can appear extremely distinctive due to the wide variety of metal alternatives available, such as wrought iron, aluminium, stainless steel, and galvanised steel.
You can even get creative and buy a custom design, depending on how much money you want to spend.
Since metal of any kind is more resilient than wood, glass, lumber, and other materials, this kind of staircase will continue to look stunning for many years.
The top trends for stairs in 2022 include timber staircases. As the name implies, timber staircases are constructed from planks of wood. They are simple to build and made of sturdy, long-lasting timber. As a material that is easily adjusted, timber can also be used to create a unique staircase. Wood is simple to deal with, and the appropriate finish can make your house look slick and contemporary. This sort of stairway takes more upkeep than others since untreated wood can warp, crack, or deteriorate.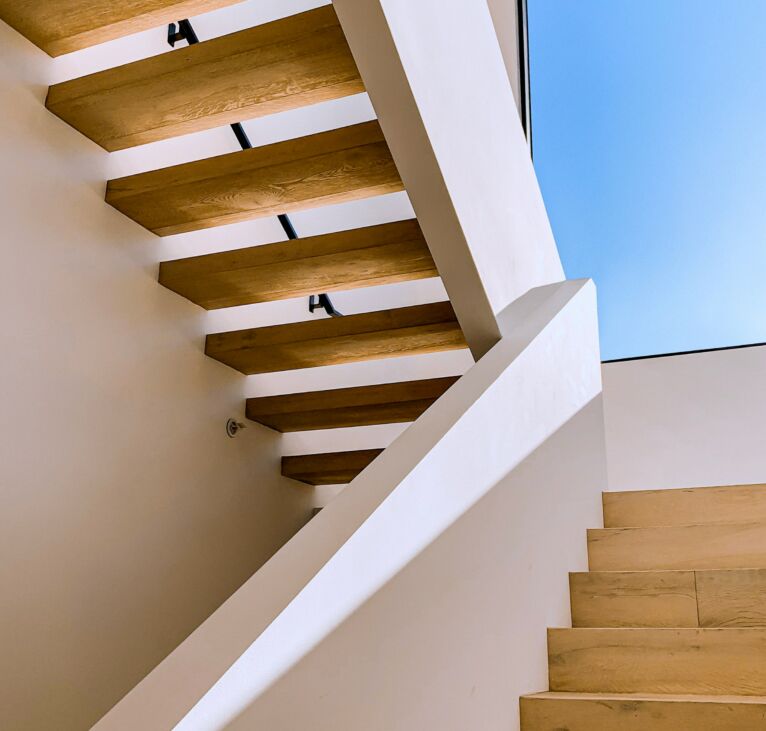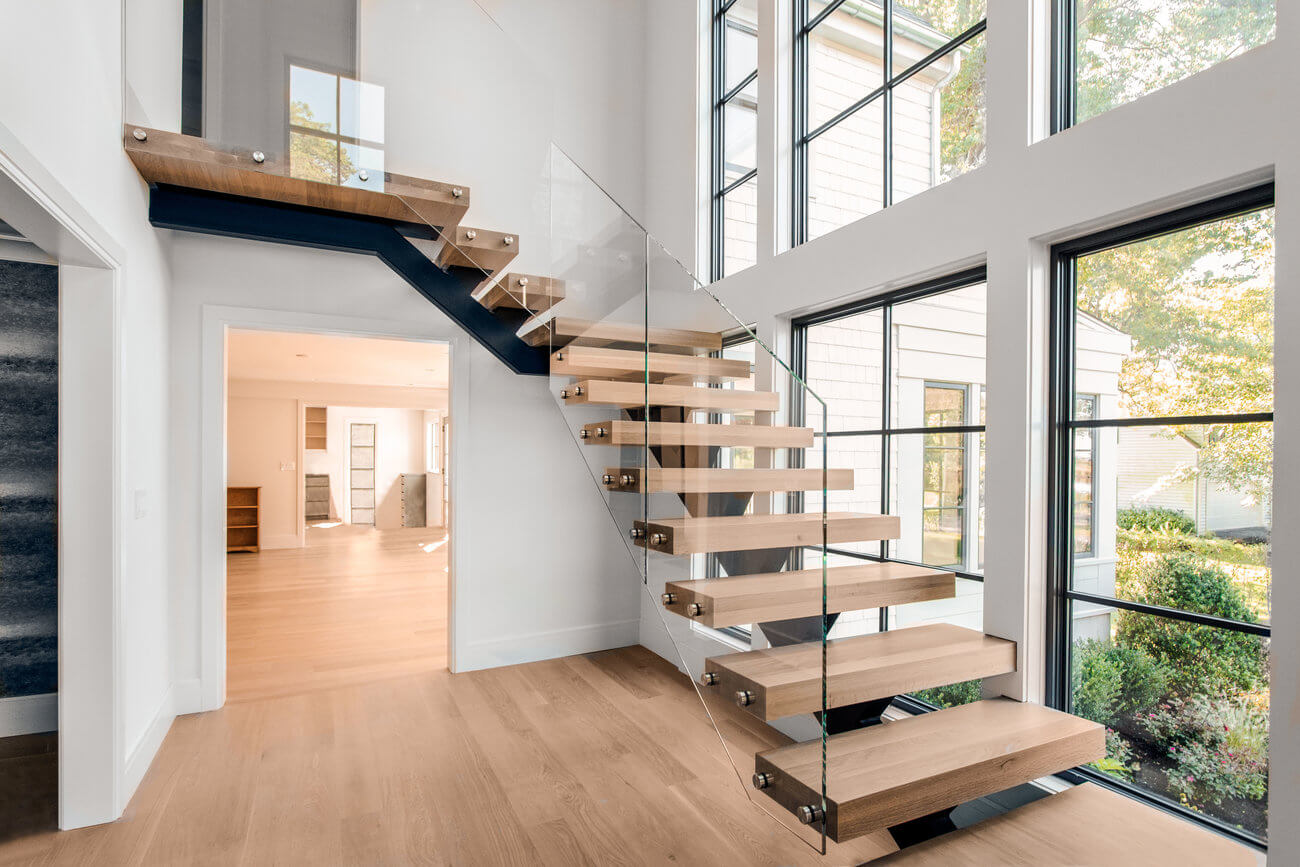 Check these floating staircases if you want to give your steps a modern, entertaining, and engaging aesthetic. They are designed to have the appearance of floating without any support. This staircase adds a little more excitement, which can add character and appeal to your house.
With these plans, you may customize the staircase's size, shape, and other elements to ensure that it ideally complements your home.
This year, carpeted staircases are also a huge hit.
The main distinction between a carpeted staircase and any other kind of staircase is that it is the safest way to decorate your staircase, making it ideal for families with young children as the carpet can lessen the likelihood of slipping and falling.
The fact that there are countless possibilities for carpeted stairs is another amazing feature of them. You can make your steps stand out by choosing one of the many beautiful carpet designs available in a variety of patterns and colours. You can carpet the entire staircase or just the middle portion.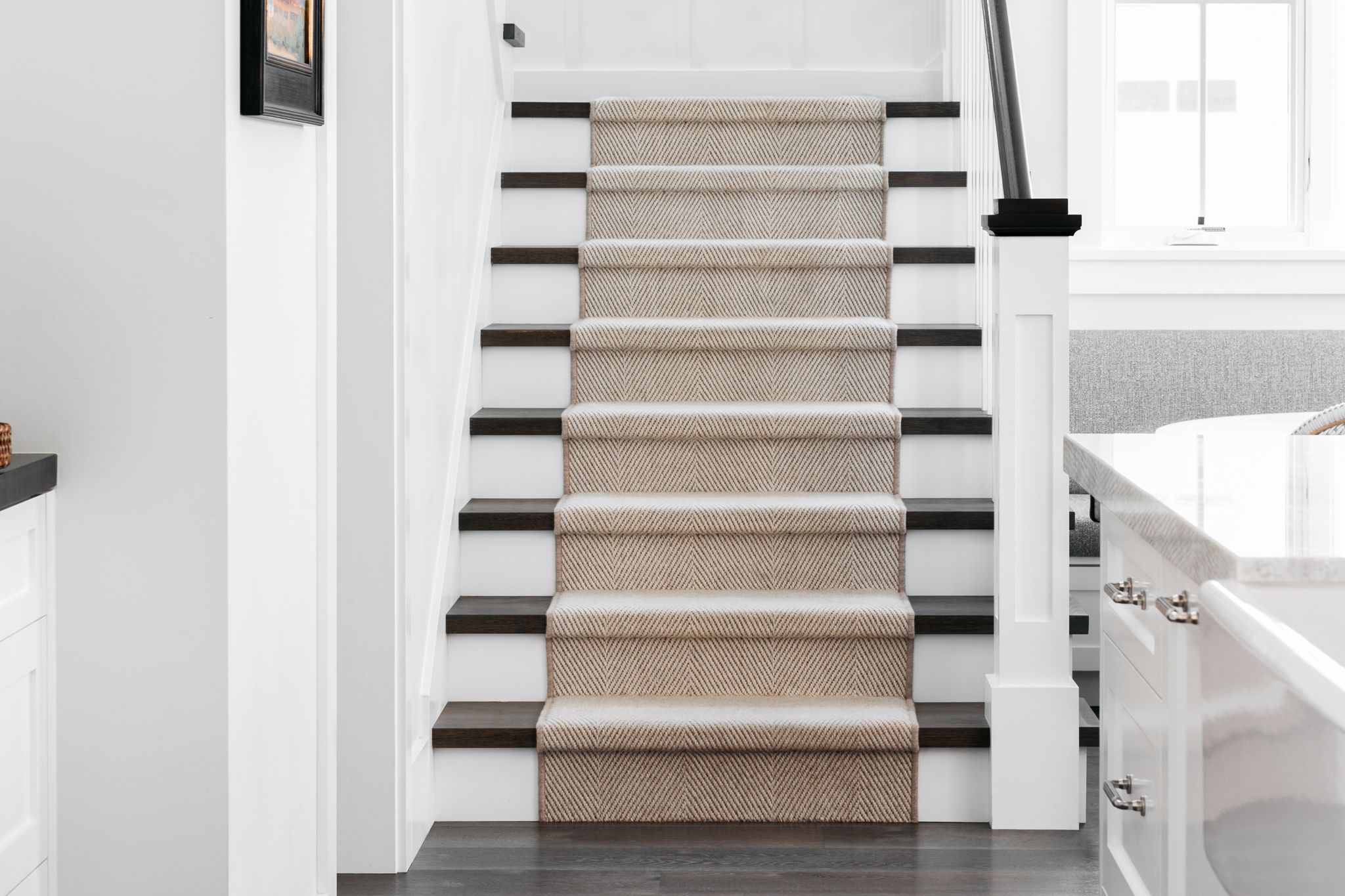 Making a staircase library is the best method to decorate your house and create more storage space for your books. With built-in book storage spaces beneath the stairs, this design transforms an ordinary staircase into a library. They will be in demand in 2022 because of their attractive appearance and usefulness.
You can safely ascend to your top floor and unwind on the lower one with a good book and a cup of tea. Additionally, you'll free up room and have all of your books on show for your visitors to appreciate!
One of the newest trends this year is a staircase made entirely of black. The colour black is becoming more and more common for all household accents, including stairways. This hue blends well with whatever other design you may have going on in your home. This style of staircase will never go out of style and give your house the ideal amount of refinement!
May be you have a big or a small house. But if you have a pet dog at your home, you will obviously have to arrange for a separate place for your dog. Every creature in this earth needs privacy and that's the dog also needs it. May be they will be roaming around most of the day here and there around your houses but at the end of the day, they will need their personal space. So keeping all these things in mind you should obviously arrange for a dog house in your home. Great Ideas of Dog House
What is the Difference Between a Custom Staircase vs. a Prefabricated One?
Below are a few differences between custom and prefabricatedstairs
1. Cost
Cost is the primary distinction between prefabricated stairs and custom staircases.
The prefabricated ones are less expensive because they require less labour and resources to construct.
2. Installation
A prefabricated staircase is typically composed of plastic, metal, or wood and is easy to assemble.
3. Project Time
The prefabricated construction process offers a quicker project schedule than custom-built in nearly all project categories. This step will ensure the system fits in with the rest of the facility and will be structurally sound. Permits and approvals will make sure the structure passes all building codes and standards.